Founder and President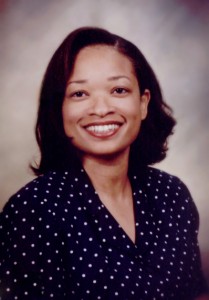 Veronica Bass-Luckett was born and raised in Nashville, Tennessee to Mr. and Mrs. Alvin Bass. Starting at a young age Veronica desired to live life to its fullest by helping others and improving herself.
After completing her studies at Oakwood University (formally Oakwood College), she began to work for the South Central Conference of Seventh-day Adventists. For 17 years she dedicated her life to the needs of the conference which included various accounting and treasury related positions.
Veronica's passion to empower others began her journey to provide stewardship, personal finance, debt reduction, risk management and tax planning seminars throughout the South and Midwest region.  Her passion and entrepreneur nature led her to A Door of Hope Ministries and W.O.M.A.N., Inc. as their new tax preparer and accountant.
In 1987 Veronica's decision to further her dreams was made official. The inception of Express Tax & Financial Services (then known as V. Bass Income Tax Service) has helped her reach hundreds of people in need of financial assistance.
Continuing her desire to live life to its fullest she continues to expand her business. Her clients range from those with minimal income to small businesses, non-profits, and entertainers. Veronica continues to improve herself by continuing her education. She is currently studying to become an Enrolled Agent, which will allow her to represent clients with tax problems before the Internal Revenue Service.
Team Members
Registered Tax Return Preparer & Notary
Veronica Bass-Luckett, AFSP
IRS Annual Filing Season Program Participant
Tax Preparers
Keyira Smith, AFSP
Veronica Luckett
Kristen Sharp, MBA
Administrative Assistant
Keyira Smith