Our office was affected by the tornado that hit Nashville, TN on the morning of March 3, 2020. Our physical office is closed. We have secured a temporary location.
PLEASE NOTE OUR RESPONSE TO THE COVID-19 PANDEMIC AND THE GOVERNOR'S MANDATE HERE IN TENNESSEE.
We are continuing to prepare tax returns, however we are not seeing clients in person at this time.
We offer the following options:  You can mail, fax, or email your information to us. We have a secure Client Portal for those who want to email.
If you choose to mail, please use our P O Box as our office is closed due to tornado damages.
Also please know that the tax filing and payment deadline has been extended until JULY 15. However, we will continue to work to complete tax returns as they come in.
Nothing is more important to us that the health and safety of our clients and staff.
Check this website periodically for our updates.
As always, thank you for your business!
Individual, Clergy, and Small Business Specialist
Welcome to our website!
This website exists to provide potential clients with information concerning our firm and our unique, low-pressure approach to personal and professional services. We have an excellent client-retention rate, and we are extremely proud of the high-quality services that our firm provides.
Please, feel free to browse our website to see the various services we offer as well as the many helpful resources we provide. When you are ready to learn more about what we can do for you, we encourage you to contact us.
To get your Year-End Tax News and Tips, click Here:  

Get Ready for Tax Time: To get your basic checklists click HERE.
OUR MISSION STATEMENT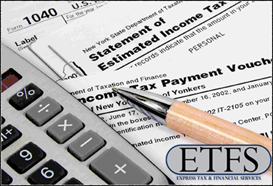 Based on more than 20 years of experience, OUR GOAL is to provide our clients with prompt, professional, and personal service that will help to minimize or eliminate their tax liability, and to empower them with the knowledge they need for financial success. READ MORE