Individual and Small Business Specialists
WARNING for 2019 Tax Season:
IRS To Delay Certain Refunds
Important info for those claiming the Earned Income Tax Credit
Per the recently enacted PATH Act, refunds for returns claiming the Earned Income Tax Credit (EITC) and Additional Child Tax Credit (CTC) will not be released from the IRS until Mid-February.
The IRS will start processing tax returns on January 28, 2018, however, returns claim­ing the EITC or CTC may take up to four weeks to process.
If you claim either of these credits and usually file early, plan on a slight delay in receiving your refund this year.
If you are not claiming either of these credits and are entitled to a refund, you can expect it in the normal time frame. The IRS issues most refunds in less than 21 calendar days. If you have questions, please give me a call.
Welcome to our website!
This website exists to provide potential clients with information concerning our firm and our unique, low-pressure approach to personal and professional services. We have an excellent client-retention rate, and we are extremely proud of the high-quality services that our firm provides.
Please, feel free to browse our website to see the various services we offer as well as the many helpful resources we provide. When you are ready to learn more about what we can do for you, we encourage you to contact us.
To get your Year-End Tax News and Tips, click Here:  

Get Ready for Tax Time: To get your basic checklists click HERE.
OUR MISSION STATEMENT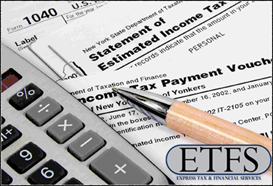 Based on more than 20 years of experience, OUR GOAL is to provide our clients with prompt, professional, and personal service that will help to minimize or eliminate their tax liability, and to empower them with the knowledge they need for financial success. READ MORE